Welcome to StillCenter
Also known as the Pasadena Zen Center, we are a meditation center for beginners and seasoned practitioners alike, as well as being a training center. Located near Los Angeles in Pasadena -- home to the Rose Parade, and famous for the Rose Bowl, CalTech, and much more.
We meet every Saturday morning (starting January 25, 2020) from 9am-11am and Wednesday evening from 6pm-8pm for Zazen and walking meditation (kinhin) followed by a talk and discussion. Our Saturday meeting is followed by a social time with tea, coffee and light refreshments. All are welcome.
PZC/StillCenter is a mutli-lineage community: PZC's Abbot is an ordained priest in both the Korean (Seung Sahn) and Vietnamese (Thich Thien-An) Zen traditions, as well as over 40 years practice in the Japanese Soto tradition (White Plum Asanga). He has also received Inga (Dharma Transmission) as a master teacher.
Our new home at
Rose City Church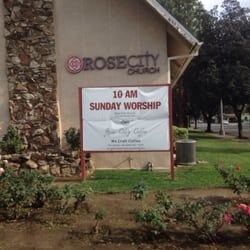 We're delighted to announce that StillCenter
has a new home at Rose City Church
1801 E Del Mar Blvd, Pasadena, 91106
(NE corner of Del Mar and Allen)